Instructions before applying for a trip!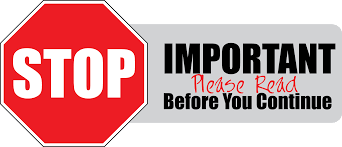 Get verbal permission (ask) your host family, area representative, regional manager, school (if missing days), if you have approval to go on a trip/s.


Book a tour/s and pay. Please make sure your credit card is approved for the amount of the trip/s you are paying for and sufficient funds are available at your bank or credit card company so that you won't have a declined (not working) credit card payment on day of your purchase of a trip/s.
Unfortunately, we can NOT accept international DEBIT cards for payments.


Contact our travel agent, (contact information below), to get a price quote to see what an airplane ticket will cost approximately and then pay for your airline ticket separately than the trip payment (airfare is not included in tour package (trip).


Once you have successfully signed up for a tour you will receive a permission form via email that you will need sign and send to: mpdtouramerica@gmail.com or fax to: 1-718-439-8565


Who should I contact? That depends on your questions.



I have general questions about the trips or land portion of the tour:
Contact: MPD TOUR AMERICA: 1-917-691-3097 / mpdtouramerica@gmail.com


I have questions about flights or need to book a flight.
PLEASE REMEMBER, YOU CAN'T BOOK YOUR OWN FLIGHTS.
Contact: FLS TRAVEL SERVICES: 1-626-376-1178


I have questions or issues with my placements or host family. My question has nothing to do with trips but about the exchange program.
Contact ISE OFFICE. 1-800-766-4656
For our partner exchange organization students ONLY!